At Pentair, we believe the health of our world depends on reliable access to clean water. We deliver a comprehensive range of smart, sustainable water solutions to homes, business and industry around the world. Our industry leading and proven portfolio of solutions enables people, business and industry to access clean, safe water, reduce water consumption, and recover and reuse it. We help ensure water is clean when returned to the environment. Whether it's for fitness and fun, healthier homes, better flood control, safer sky rises, more sustainable ways to farm, or safe drinking water for those who need it most, we won't stop until the world's water is managed the best way possible.
From approximately 110 locations in 30 countries, Pentair's 10,000 employees are united in our unwavering belief that the future of water depends on us.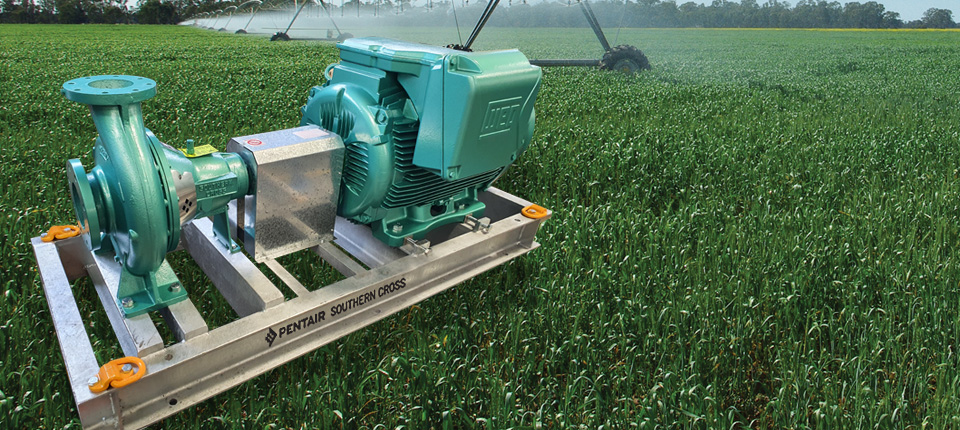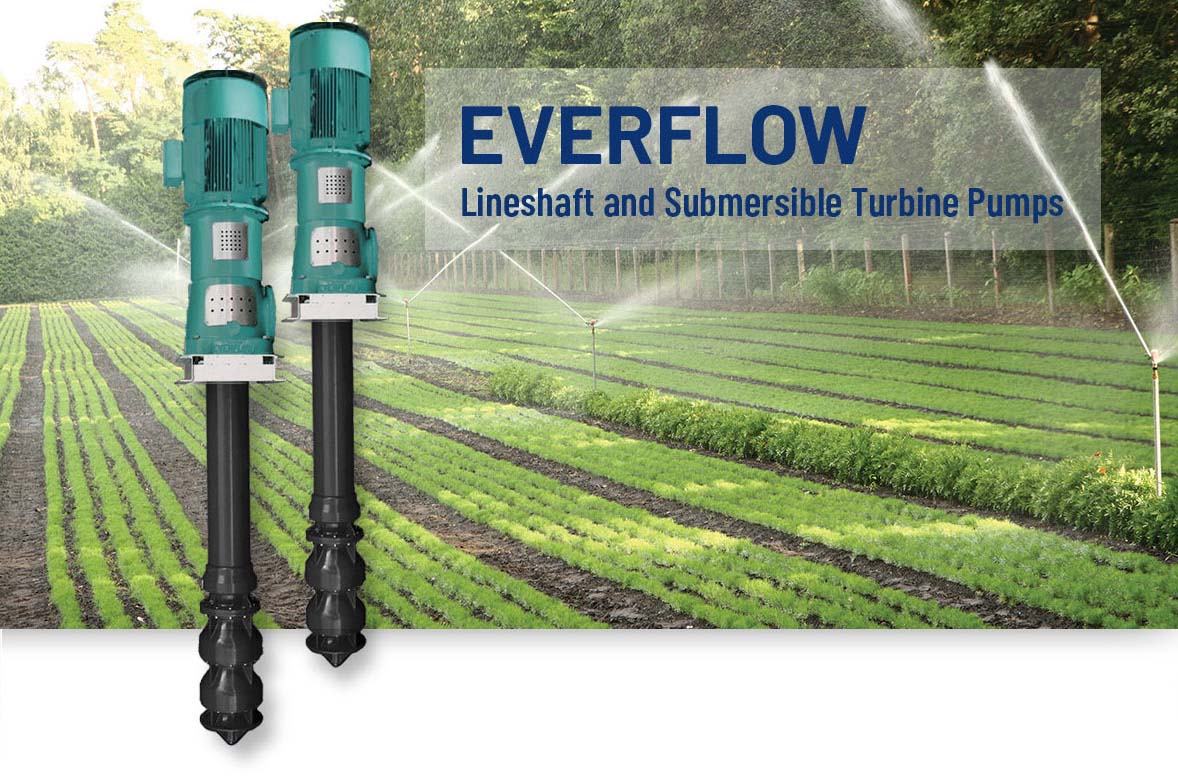 Your Resources. Our Resources.
The World's Resources.
We are Pentair.  Moved to improve our world, smartly and sustainably. 9,750 global citizens living our purpose, and delivering on our promise. To make the most of life's essential resources by bettering people's lives, homes, and businesses while doing our planet a world of good. Put another way, our employees are putting our mission in motion. Every day. 
Pentair makes the most of life's essential resources, from great tasting water straight from the kitchen faucet, to industrial water management and everywhere in between. We deliver solutions that help people  move, improve and enjoy water, and sustainable applications that help ensure the health of the world.
End Suction Centrifugal
Iconic Pentair Southern Cross Starline, Sovereign and ISO PRO pumps are high efficiency, high performance and high quality end-suction pumps.  They are available in cast iron and stainless for use in water supply, industrial pressure boosting, industrial liquid transfer, HVAC (heating, ventilation and air-conditioning), commercial pools and irrigation. 
Due to the modular design of the Pentair Southern Cross pumps, customers can select from either the standard pumps range or have their pumps customised at the time of order.
Pentair offers a large number of proven options from which customers can choose to have their pump built to meet specific industrial applications. Typical options available via the Pentair " Configured to Order" program include alternative shaft seals, motors, materials, colours and base frames. For applications with variable demand, Pentair offers variable motor speed control to enable optimum control of flow and pressure.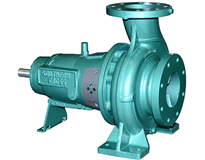 ISO Pro - Long Coupled ISO 5199
Designed and manufactured to the highest quality meeting the requirement of reliability and longevity in the most demanding applications.
Applications
Ideal for heavy duty industrial use, including belt drive applications. General water transfer in processing plants, mines, construction sites and irrigation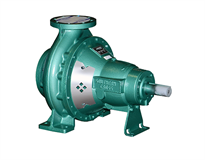 Sovereign Long Coupled ISO 2858
Designed for efficient and reliable general purpose water transfer.
Applications
Ideal for water transfer in industry, building services and irrigation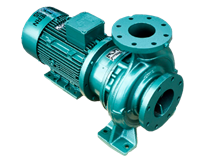 Starline Close Coupled ISO 2858
Designed for efficient and reliable general-purpose water transfer
Applications
General-purpose water transfer in industry, building services and irrigation
Horizontal Split Case
With our best-in-class selection of ready to ship and custom configured solutions combined with industry-leading efficiency and superior quality, our solutions are designed to deliver confidence through rugged dependability in a variety of municipal water and wastewater transportation system environments.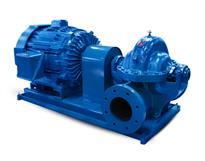 Aurora 410 Series
The horizontal split case pump has long been used for the handling of liquids where the utmost in reliability and accessibility is paramount. The Aurora 410 Series is a modern design based on Aurora's over 90 years of experience with the design, sales and manufacturing of split case pumps.
Aurora's 410 Series are readily used in industrial, agricultural and commercial applications including water supply, irrigation and water transfer.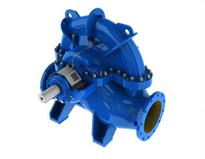 Venus Series
The Fairbanks Nijhuis split case pump is the right choice for a wide range of applications with medium to high flow rates. The optimized design of the split case pump ensures high efficiency and durability.
The environmental-friendly split case pump has low maintenance requirements and can be produced in a number of materials according to the specific application requirements. Split case pumps are available for a wide range of flow rates and pressure heads. Available in horizontal and vertical execution and one or two-stage.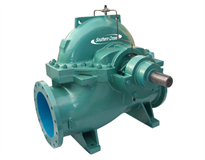 Southern Cross Centurion
Single stage, double suction, split case pumps for larger flows in water supply
Applications
Single stage, double suction, split case pumps for larger flows in water supply, irrigation, mining, firefighting, dewatering and industrial applications
Vertical Line Shaft Turbines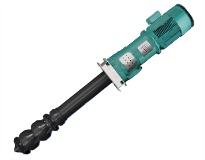 Everflow Line Shaft Turbines
Everflow pumps are Australian designed pumps that feature an extensive range of options to meet the most demanding specifications. Available in sizes from 150mm and upwards, the range of Everflow turbine pumps are capable of flow rates up to 500 litres per second and heads up to 600 metres.
Applications
Irrigation, community supply, mine dewatering, waste water, industry and sea water pumping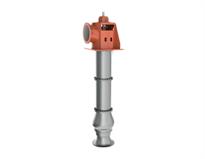 Fairbanks Nijhuis VDL Series
The Fairbanks Nijhuis vertical turbine pump is an energy efficient and reliable pump, suitable for various liquids and applications. The pump is available with a dry motor installation, in a wide range of flow rates, pressure heads and construction materials.
The hydraulic design includes a suction bell, single or multiple pump stages with closed or open mixed flow impellers, column pipes with integrated line-shafts, and a discharge elbow that can be located either above or below the foundation level.
Inline Vertical Multistage Pumps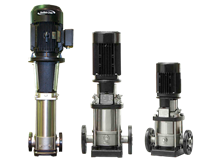 PVMI/PVMIE Inline Series
Applications
Domestic water boosters, sprinkling, fire fighting, water treatment plants, seawater pumping and irrigation.