Our yearly call out to service the fire pumps on some of Melbourne's tugboat fleet. During January, we were commissioned to repair a fire system pump on a tug boat at the Melbourne Docklands. The work entailed removing the element from the tug and returning it to our workshop for repairs.
Unfortunately being on a tug, there is not a lot of room to be able to manoeuver components.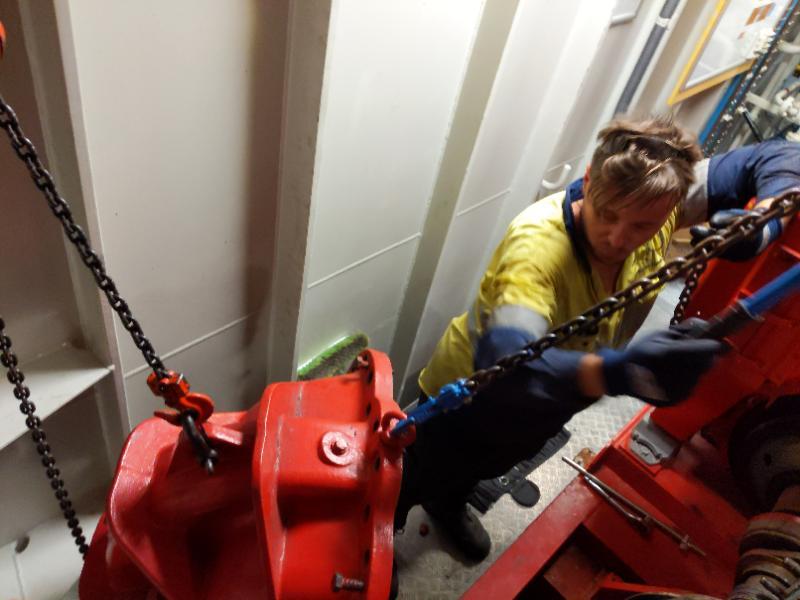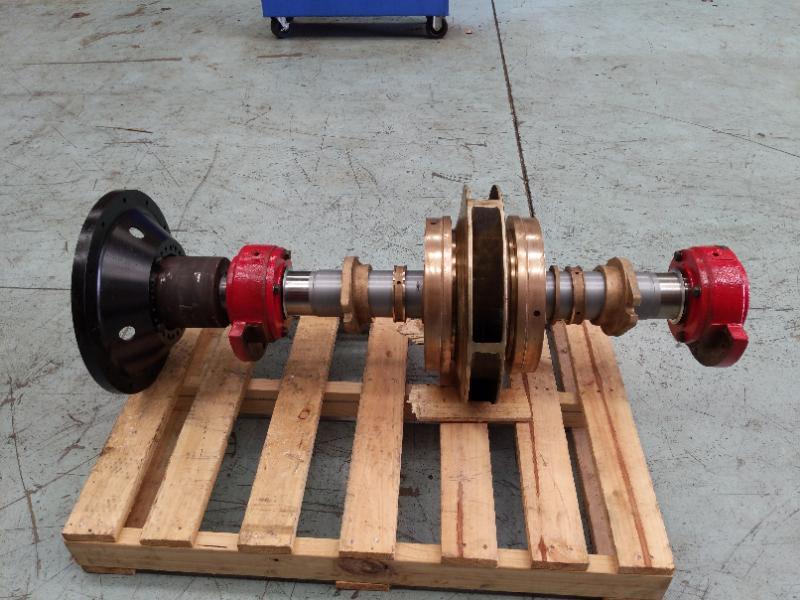 The element was removed from the pump and returned to our workshop for repairs. Once the repair details were formalised, we manufactured new sleeves, sourced bearings, seals etc and refurbished the element ready for return to the tug and
re-assembly. 
We returned the pump element to the Docklands, craned it onto the tug, manouevered it under the deck where the pump resides and completed the re-assembly. All ready for the system to be tested.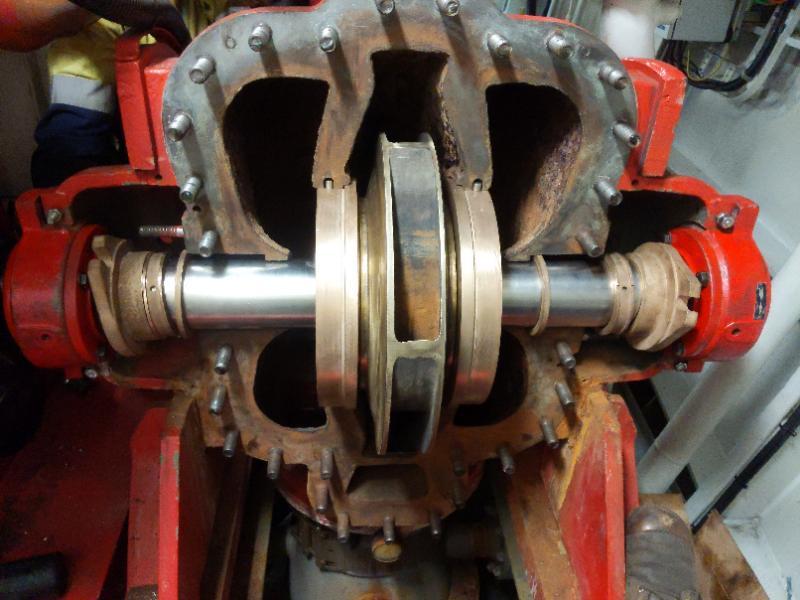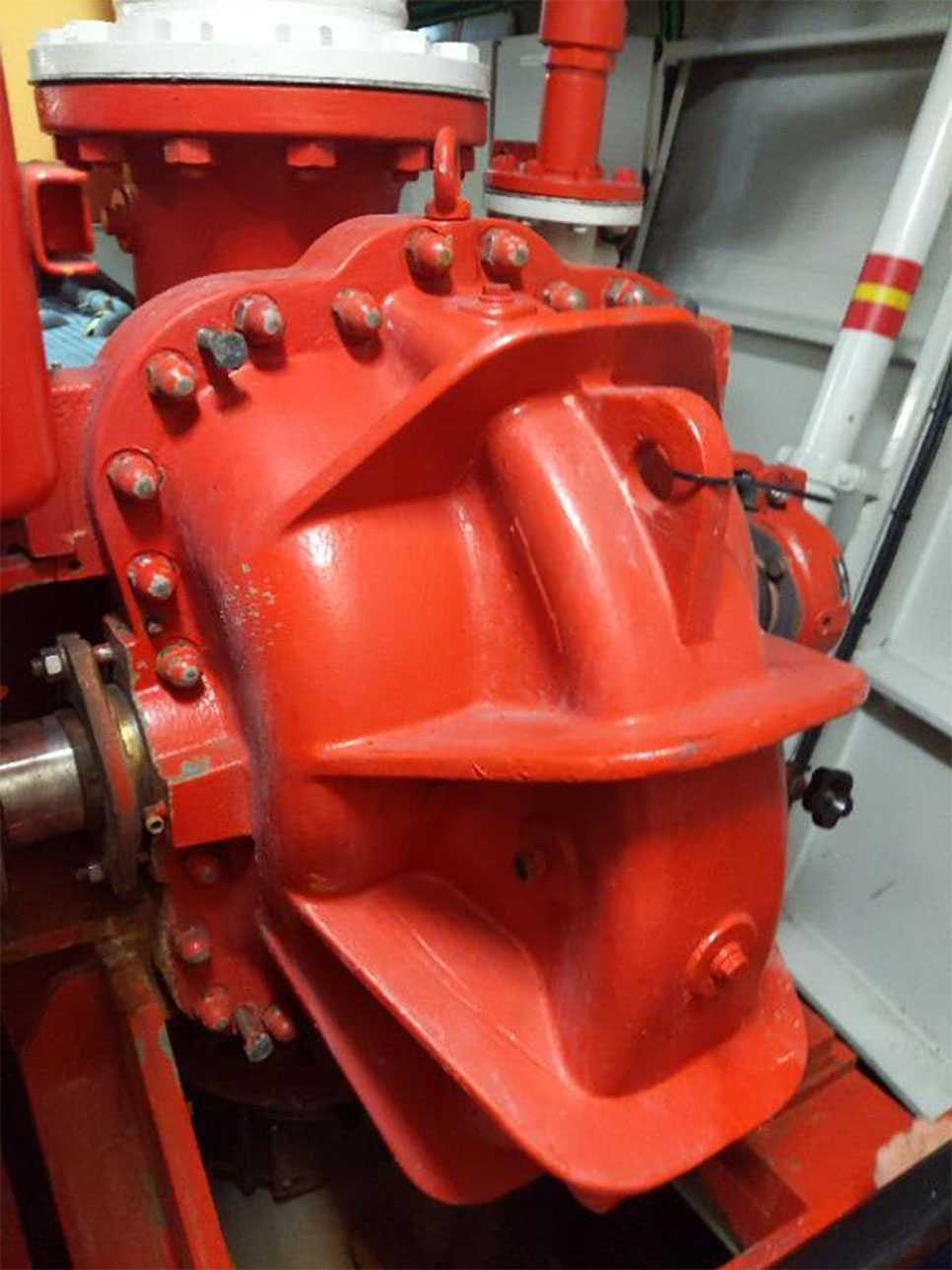 Pump repair completed and checked.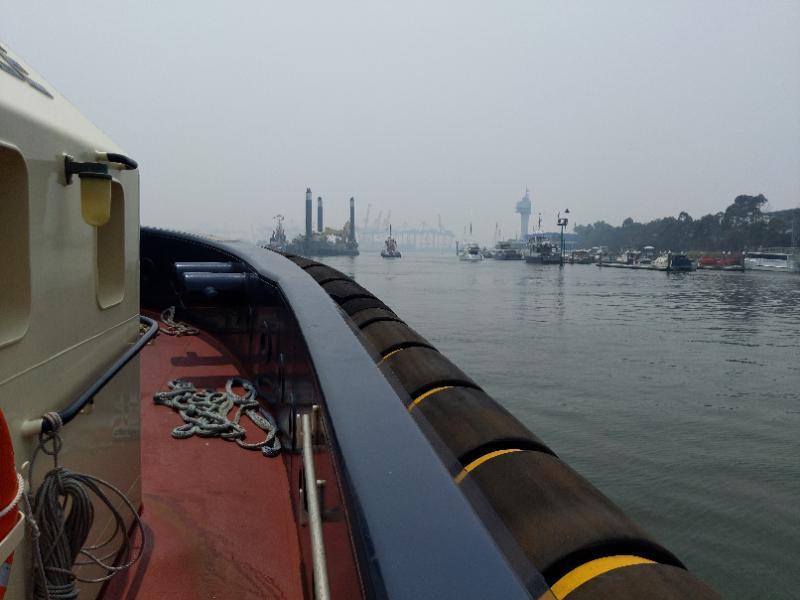 This job kept two of our guys quite busy for a number of days, with the end result both enjoying a run up the river on the tug and being on deck whilst the fire pump was tested. Smiles all around.