The specialists in pump, seal and water treatment solutions
Experienced quality technicians
Over 30 years of pump and seal repair experience, covering almost every style of equipment in the industry.
Our Repair & Maintenance Services
We provide on-site audits, routine maintenance scheduling, vibration and temperature analysis and of course on-site repairs if necessary.
Fully Equipped Repair Workshops 
We service and maintain for a vast range of industries including,
Water & Water Treatment, Waste Water, Pulp & Paper, Food & Beverage, Chemical, Pharmaceutical, Cosmetics and general industry.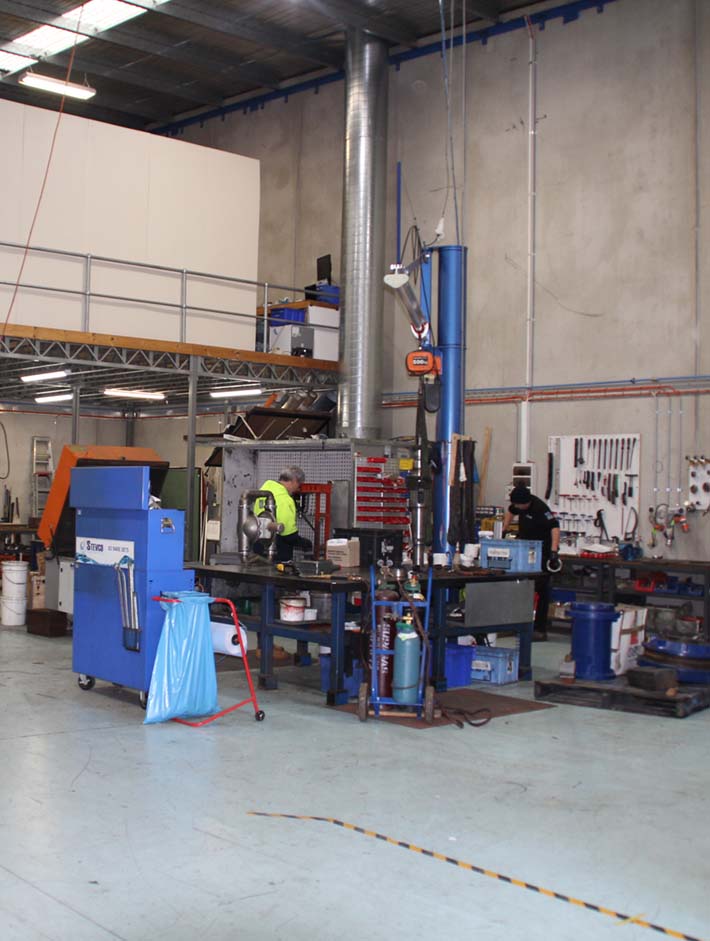 Repair & Upgrade Services
We provide quality repairs referenced to OEM specifications or where applicable, can provide upgraded components or finishes to assist in performance and efficiency targets.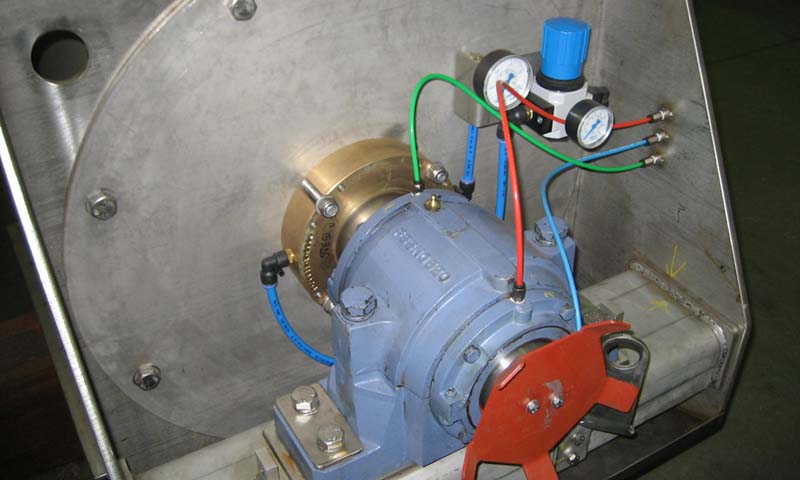 Inproseal Air Mizer
The Rolls Royce of sealing solutions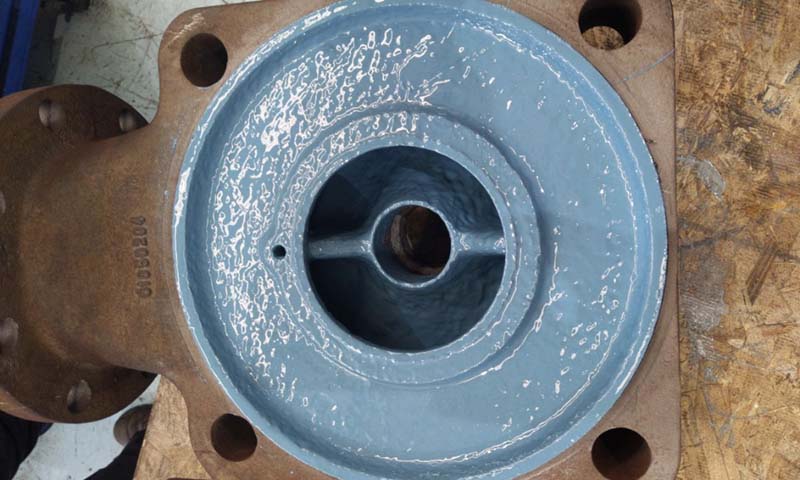 Ceramic Coatings
Coatings that will help increase life expectancy of pump components.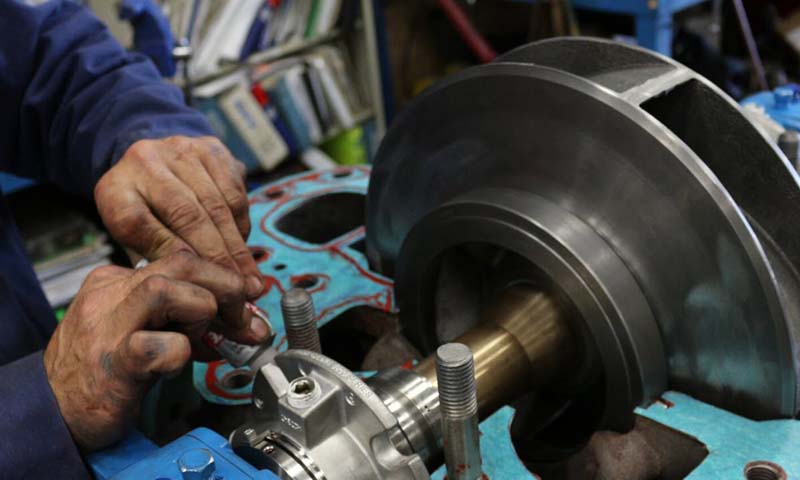 Cartridge Seal Upgrades
In many circumstances you can improve the sealing efficiency of your pump by having a mechanical cartridge seal installed. 
Contact us for further information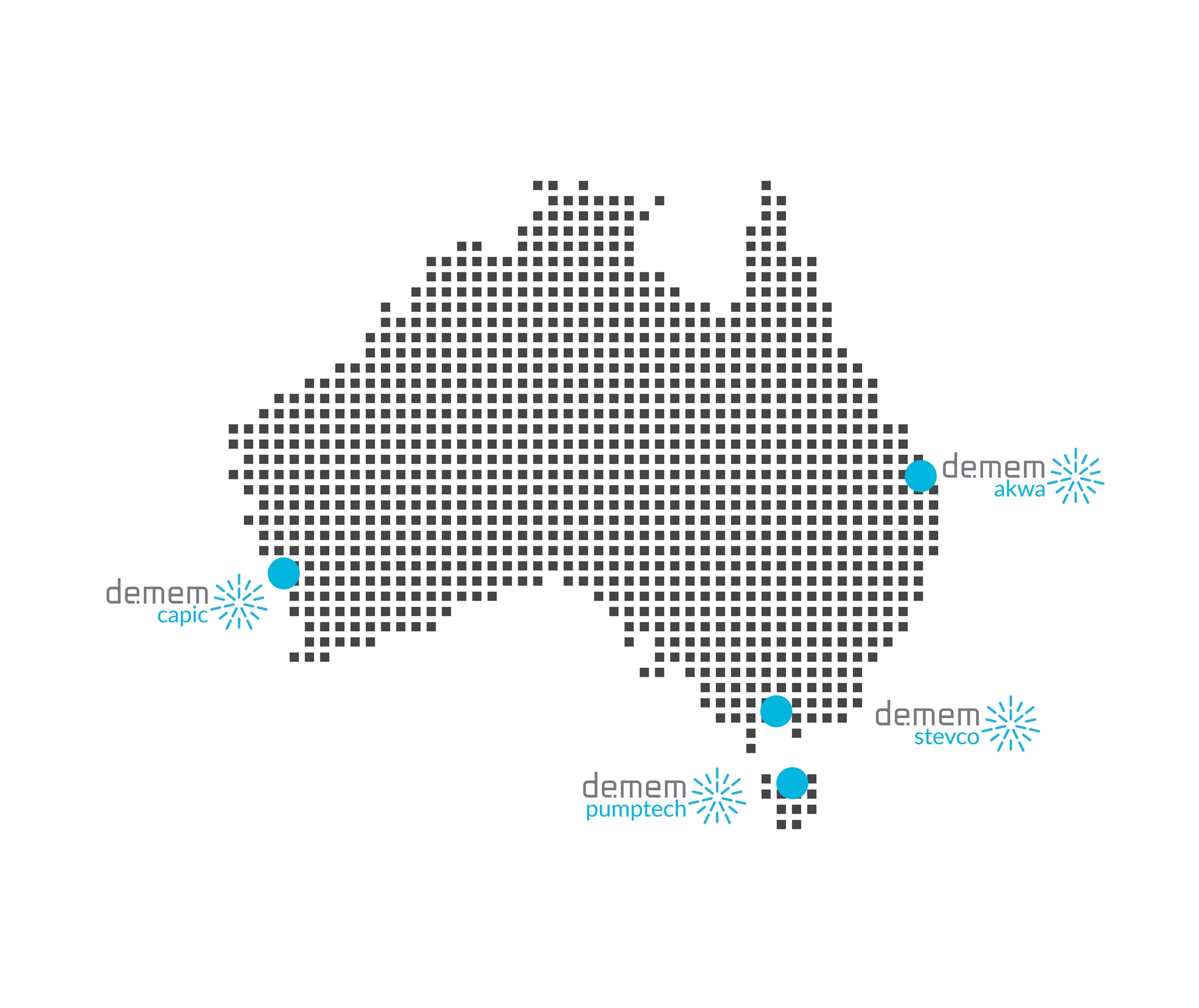 A NATIONAL REACH
The De.mem Group has branches around Australia that support our many and varied industry clientele.
Pumps – Victoria & Tasmania
Chemicals – Western Australia
Filtration & Membranes – Queensland
Contact Us Today
1300 336 364

"Simply the fastest, most professional service I have ever received dealing with pump service repairers in over 35 years. Prices quoted were competitive and the turnaround time just outstanding. Pump looked as new when I collected it. "

"The Demem Pump crew always go out of their way to supply our requirements, some of which can be a little obscure. Great company to deal with."
Full Service Repair Shop
Satisfaction Guaranteed