In 2020, Viking Pump joined forces with a fellow IDEX business unit Wright Flow Technologies and began selling a leading hygienic line of products produced by Wright Flow Technologies. This broad line combines local engineering and global distribution with 40 plus years of market expertise and solutions for hygienic applications. The expansion of offering rotary lobe, circumferential piston and centrifugal pumps rounds out a range of product solutions to meet customer's needs. 

Site-specific problem-solving

Further testing, upon request (magnetic particle, dye penetrant, traceability, and positive material identification)

Quality control of all finished products

Full product testing (performance, hydro, pneumatic, NPSHr, sound, and vibration)

Liquid sample analysis (rheology testing and elastomeric compatibility)

Common applications for hygienic pumps includes but are not limited to:
Beverage
Bio-Pharmaceutical
Chemical and Industry
Dairy
Food
Personal Care
Pumps are available EHEDG and 3A certified, guaranteeing our pumps meet the highest levels of hygienic performance for all your activities wherex maximum sanitary conditions are of foremost importance.
Range of pumps to suit many industries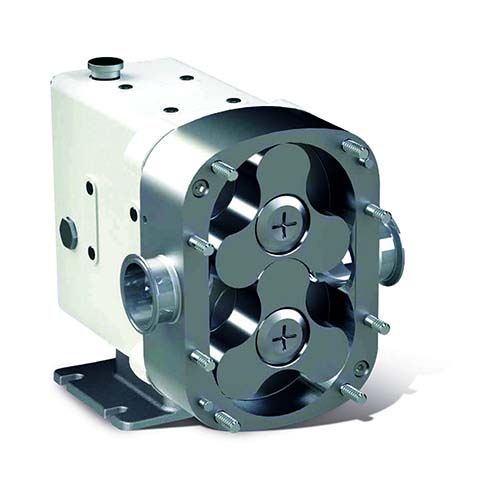 Revolution
CLEANABILITY
Efficient CIP (Clean In Place) ability is standard for all Revolution pumps
Self draining pump head from innovative cusps & cusp reliefs
Innovative seal design with no dead zones & a dynamic leak path
No dead zones on front cover
EASE OF MAINTENANCE
Fast, front loading seal changes while pump is still in line
Front access shimming for setting rotor clearance significantly reduces maintenance time
Convenient preventive maintenance parts kits available
PERFORMANCE
Improved volumetric efficiency in low & high viscosity applications
Up to 15% better flow performance than competitors' CIP configuration with CPP version
Gentle handling of solids & shear sensitive products
Long-life durability from heavy duty shafts, bearings & helical gears
Less overhung load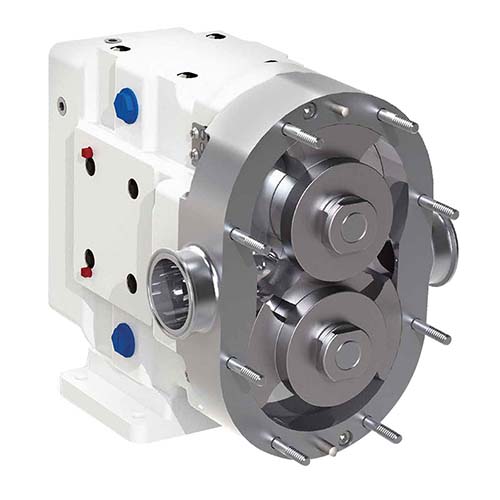 TRA10 Series
CLEANABILITY
Easy disassembly for easy COP (Clean Out of Place)
Designed to 3A standards
PERFORMANCE
Efficient handling for low & high viscosity applications
Exclusive, non-galling WFT 808® alloy rotors standard; permits running at tighter clearances
High strength 17-4 PH single piece shaft standard on 0300 and larger
Helical gears, improving load carrying capabilities
EASE OF MAINTENANCE
Drop-in-place with TRA®20 & comparable manufacturer models
Interchangeable service parts with comparable manufacturer models
Easy disassembly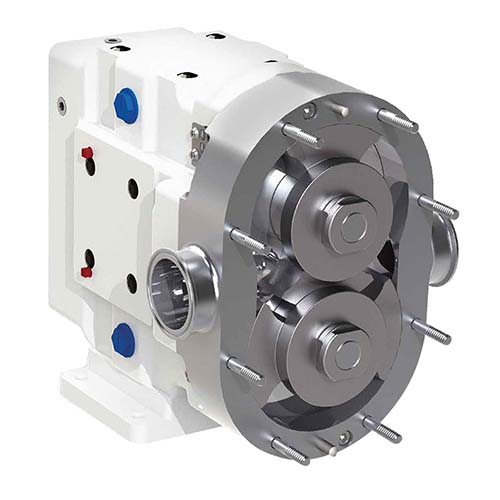 TRA20 Series
CLEANABILITY
CIP (Clean In Place) design optional
Free draining cover with flat body profile option
Sealed shaft with o-ring on rotor & rotor nut
PERFORMANCE
Efficient handling for low & high viscosity applications
Exclusive, non-galling WFT 808® alloy rotors standard; permits running at tighter clearances
High strength17-4 PH single piece shaft standard
Improved load carrying capabilities
EASE OF MAINTENANCE
Drop-in-place with TRA®10 & comparable manufacturer models
Interchangeable service parts with comparable manufacturer models
Stainless steel bearing retainers standard, prevent rusting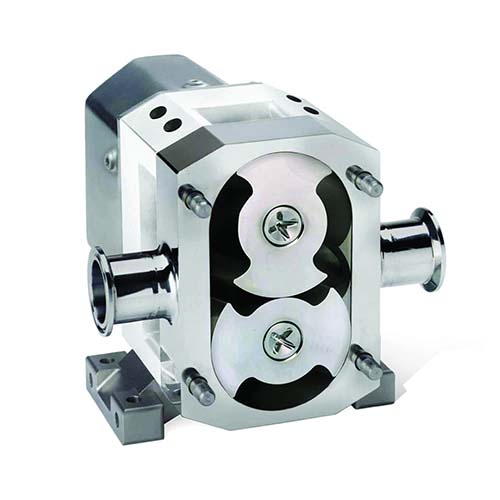 Sterilobe
CLEANABILITY
Cover joint profile improves hygienic characteristics & self-draining capabilities
Clean & corrosion resistant stainless gear cover & powder coated bearing housing
EASE OF MAINTENANCE
Front loading seals can be changed while the pump is still in-line
Seal positioned for optimal lubrication, maximizing seal life
Hassle free gearbox maintenance with sealed for life bearings
PERFORMANCE
Standard bi-wing rotors offer application flexibility & good solids handling capabilities
Multi-lobe rotors reduce shear & pulsation effect; ideal for sensitive media
Innovative cusps with reliefs allow for easier cleaning and self draining with improved efficiency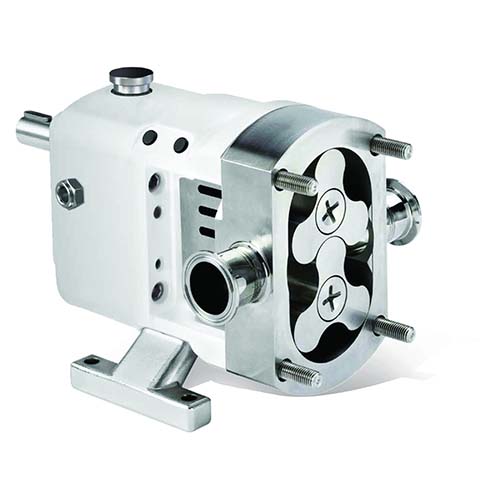 Classic + Multilobe
CLEANABILITY
Modular pump design promotes easy disassembly for COP (Clean Out of Place) & CIP (Clean In Place)
Casing profile cusps maximize efficiency & draining capability
PERFORMANCE
Timed, non-contacting rotors minimize shear while providing extended run-dry capability
Helical timing gears provide high torque & quieter operation for extended pump life
Tapered roller bearings provide higher operating speeds & better discharge pressures
EASE OF MAINTENANCE
Removable foot for easier placement
Classic RLP design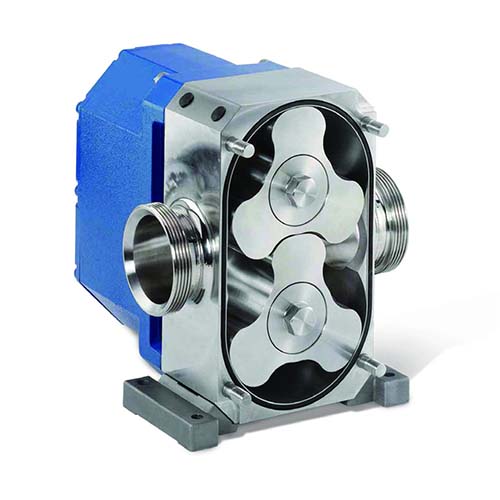 RTP
CLEANABILITY
The simple design behind the rotor makes strip cleaning easy and fast
Choose the cleaning process that fits your needs: COP (Clean Out of Place) or CIP (Clean In Place)
EASE OF MAINTENANCE
Innovative front loading seal design enables quick inspection and easy servicing
Sealed gearcase with long-life lubrication eliminates oil inspection and filling
Easy to service design requires no special tools for disassembly and eliminates need for end clearance adjustments
PERFORMANCE
Easily handles higher viscosity liquids with improved pressure capabilities for faster unloading
Excellent displacement/weight ratios, meaning more in the tank & less in the cabinet
Precision helical gears, rotors & shaft design, with optimized bearing position, minimize overhung load – extending seal & bearing life